Unleash your potential with IMPOS
Elevate your business and maximize profits with the latest restaurant management tools.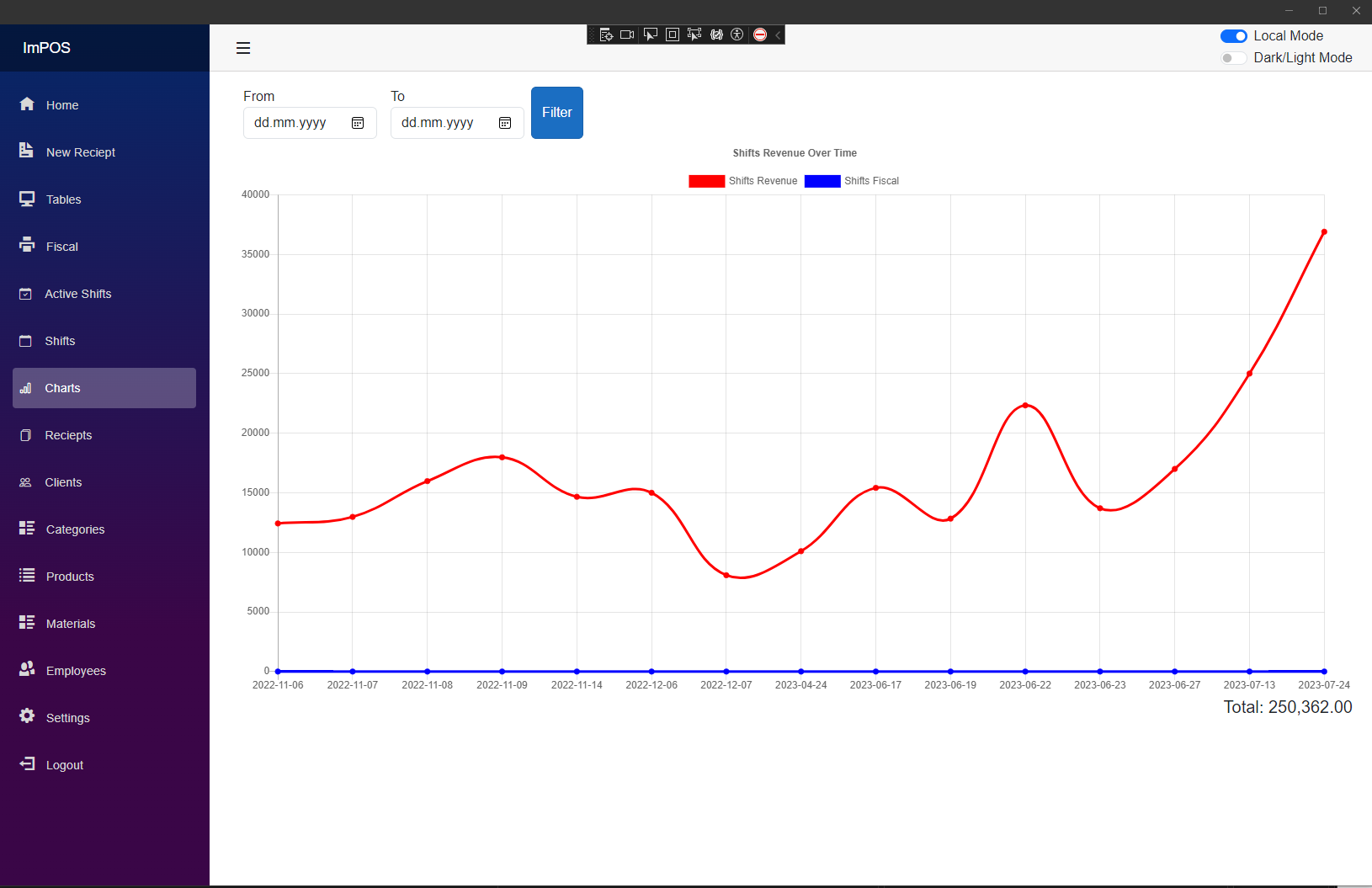 A better way to start taking control of your business.
Modern Interface
IMPOS offers a user-friendly interface, making it easy for employees to navigate and process orders efficiently.
Inventory Management
Track inventory levels and get notified when stock is low, helping you stay on top of inventory management.
Table Management
Easily manage tables and orders, split bills, and transfer orders between tables.
Cloud Powered
Access to sales data and inventory management from anywhere, at any time
"The cloud-based system in IMPOS means we can access our sales data and reports from anywhere, which is incredibly convenient!"

Revolutionize your business, enhance efficiency and productivity across all aspects.
With its user-friendly interface, our POS ensures a seamless onboarding process for your staff, minimizing training time and maximizing productivity from day one.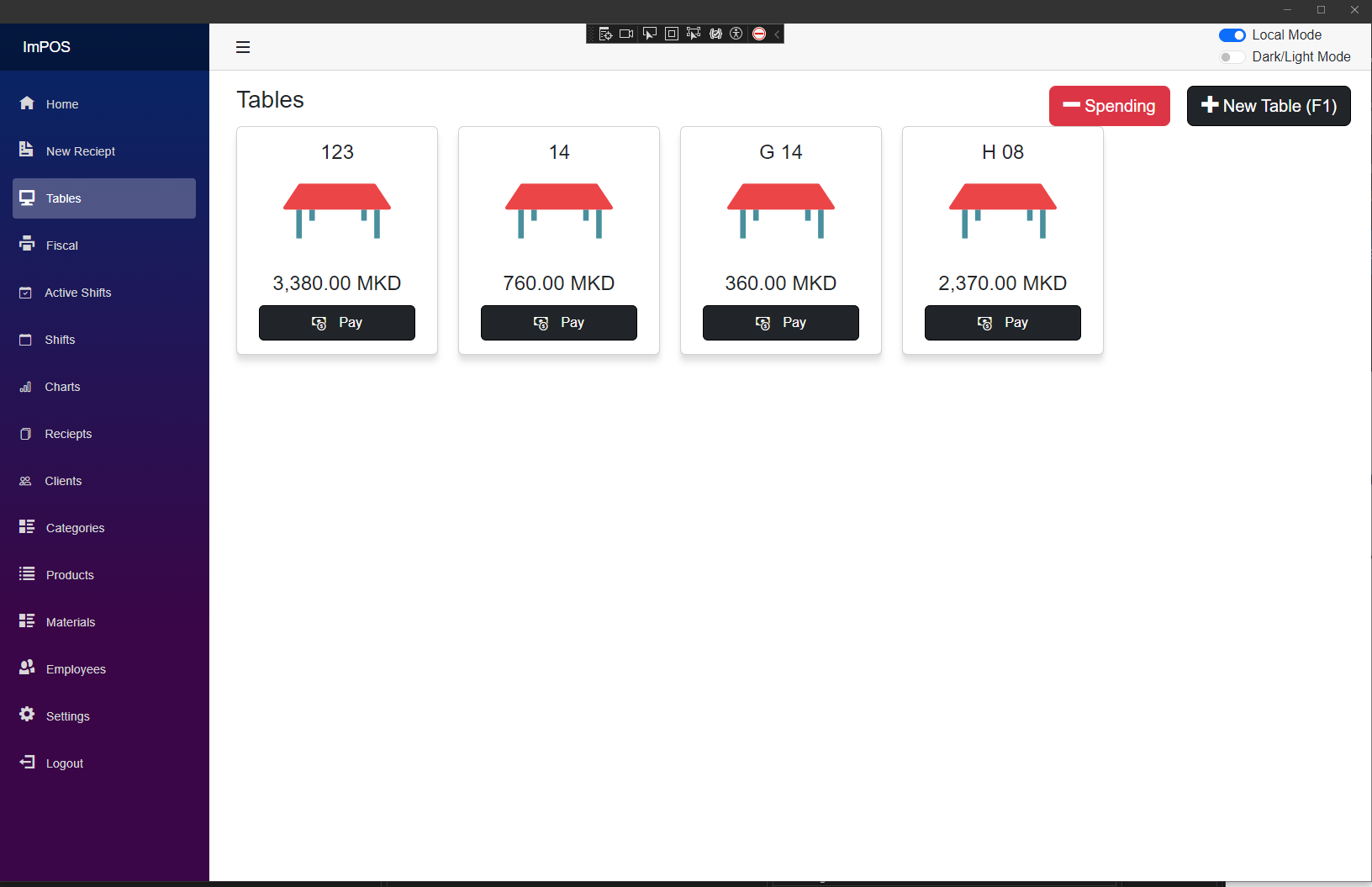 Feature
Tables
Effortlessly manage table assignments and reduce wait times with our intuitive POS table management feature.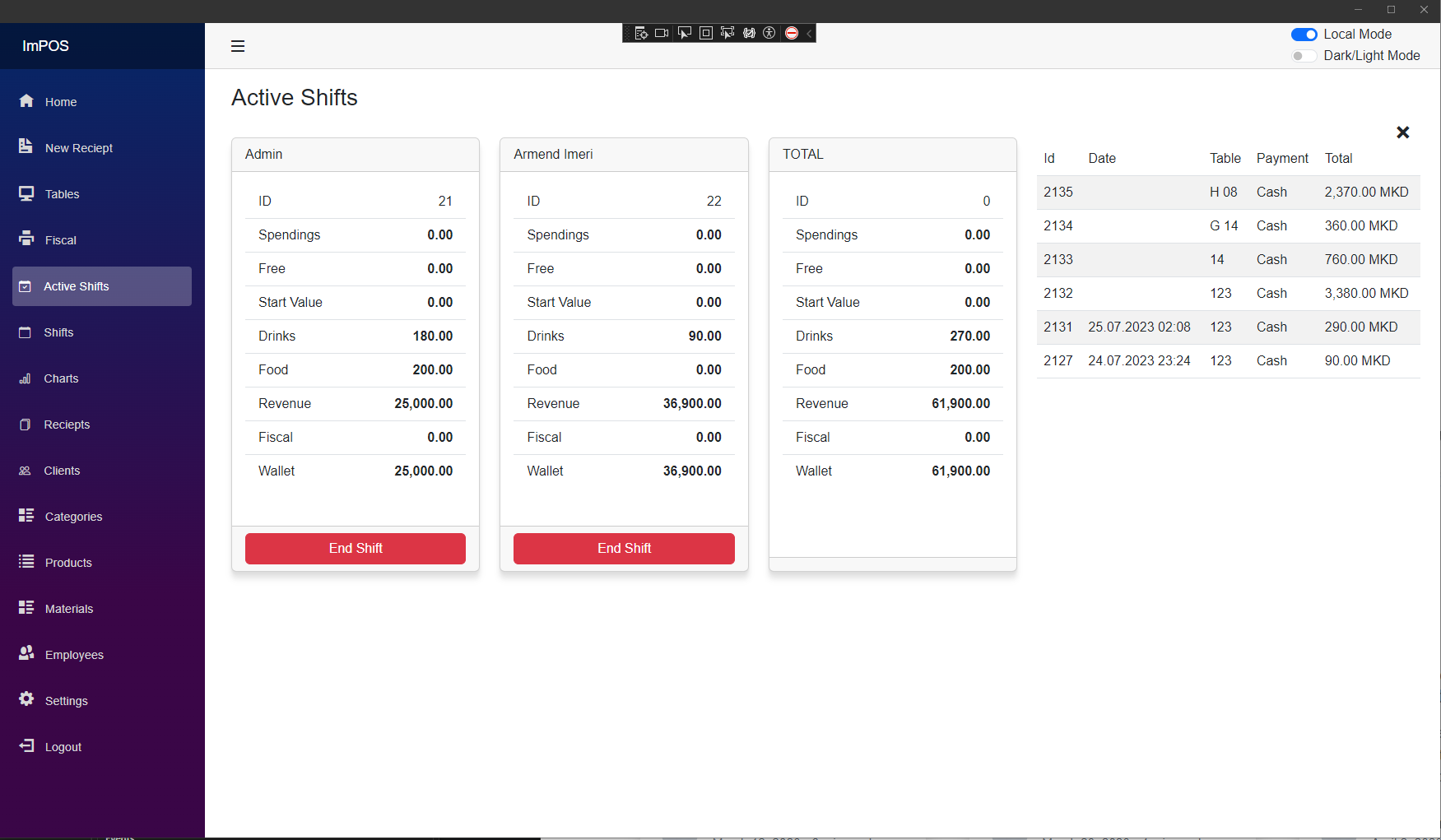 Feature
Shifts
Stay in control of your business's success by seamlessly managing shifts and monitoring revenue with our POS.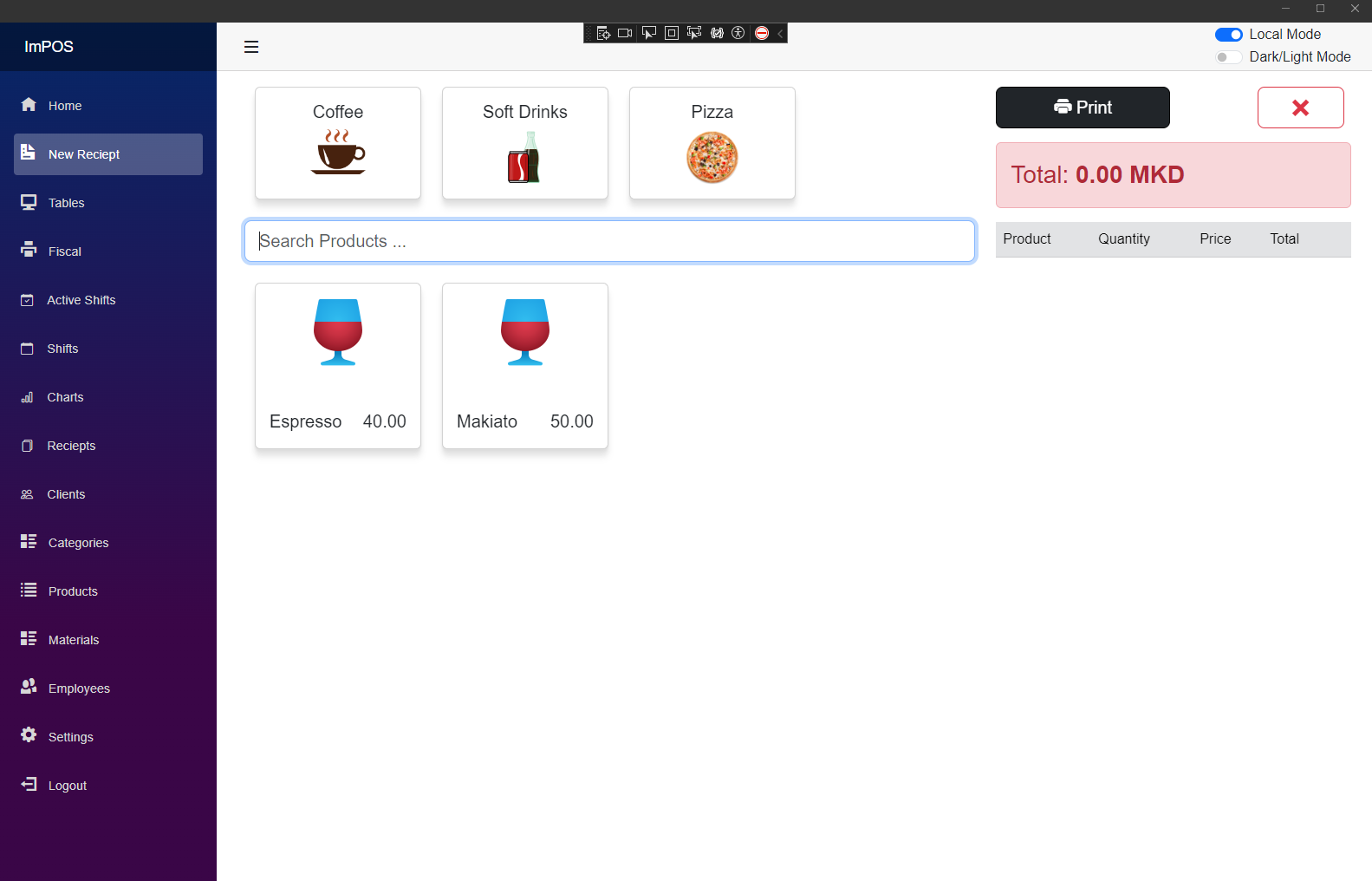 Design
Design & Interface
Our POS system's user-friendly interface empowers waiters and employees with an intuitive design, ensuring swift order taking and seamless navigation.